Buying a house is a big decision and a large investment!
If issues go unnoticed before the sale goes through, you might pay thousands of dollars to fix them later.
Why do you need a home inspection before you purchase your house?
A home may look perfect on the surface, but conceal a lot of problems.
A certified home inspector has the training and experience to help you, the home buyer, make an informed decision.
Money spent on a professional home inspection now, can save you costly repairs down the road.
It will give you
peace of mind.
No one likes surprises.
An inspection report can make all difference between your choice to buy a house or opt-out of the deal.
A home inspection is the best way to avoid buyer's remorse.
Trusted by real estate agents throughout the East Bay Area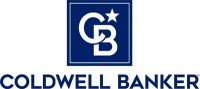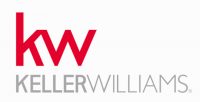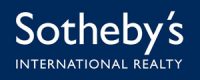 "I was extremely happy with the home inspection and Glenn. He is a very professional inspector and made sure both I and my client understood all aspects of the report and the home."
Matt,

C-21 Real Estate Broker
"Glenn is an exceptional inspector. I request to have him be the inspector and am continually pleased with hi expertise and customer service. He has wonderful communication skills and represents himself and the company with the utmost professionalism. I will recommend him highly to my clients with great confidence."
Julie L.,

Intero Real Estate, Blackhawk
"Glenn is a great inspector. He's very diligent at what he does and very thorough. He's punctual, considerate, and several times has made special arrangements to get inspections done for me in a market where timing is of the essence. It's always good to know you can call on someone you can trust and who you know will do a good job for your clients. I've used Glenn's services for several years now and he will continue to be my number one choice for inspectors."
"I appreciate your professionalism in inspecting properties. I can remember the last inspection you did for us. It was handled in the most professional manner I have seen in 30 years. You were thorough, informative and accurate on all items noticed and recommendations made. I was impressed. I look forward to seeing you again on the next inspection we have together."
Bill P.,

Prudential California Realty
"(Glenn's) inspections are thorough, and he does an excellent job explaining things to my clients.  His beautiful photo reports are delivered via email within 24 hours, and include a summary report highlighting key discoveries made during the inspection.  I highly recommend Glenn Stewart. He will always be my first choice for my clients' inspections, and he is the only inspector I refer to fellow agents!"
"Glenn is a great communicator of information regarding home inspection issues. He helps with impeccable service, concise information, and his ability to thoroughly go over home buying issues pertaining to health and safety."