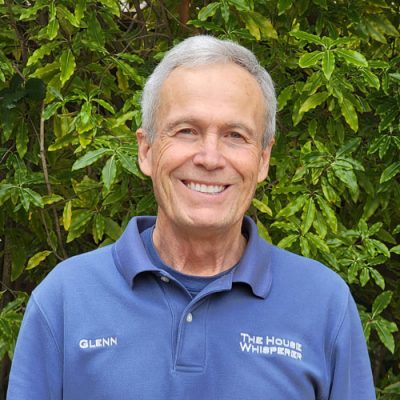 Glenn Stewart, the owner of The House Whisperer, is an independent, unbiased professional home inspector who has been serving the San Francisco East Bay Area for over 20 years. His attention to detail is second-to-none. Glenn offers peace of mind home inspections that you can count on and is committed to providing outstanding inspection service for both home buyers and home sellers.
Glenn is also the author of The House Whisperer: How to Become a Successful Home Inspector, the essential guide in helping you assess whether or not you have what it takes to become the go-to home inspector in your area.
CONTACT GLENN'S TEAM AT (800) 662-8589 TO SCHEDULE YOUR HOME INSPECTION TODAY
Learn how to become a successful Home Inspector!
Discover the secrets of a rewarding career on how to become the most sought-after, and respected home inspector in town… the one who real estate agents put on their client referral list.